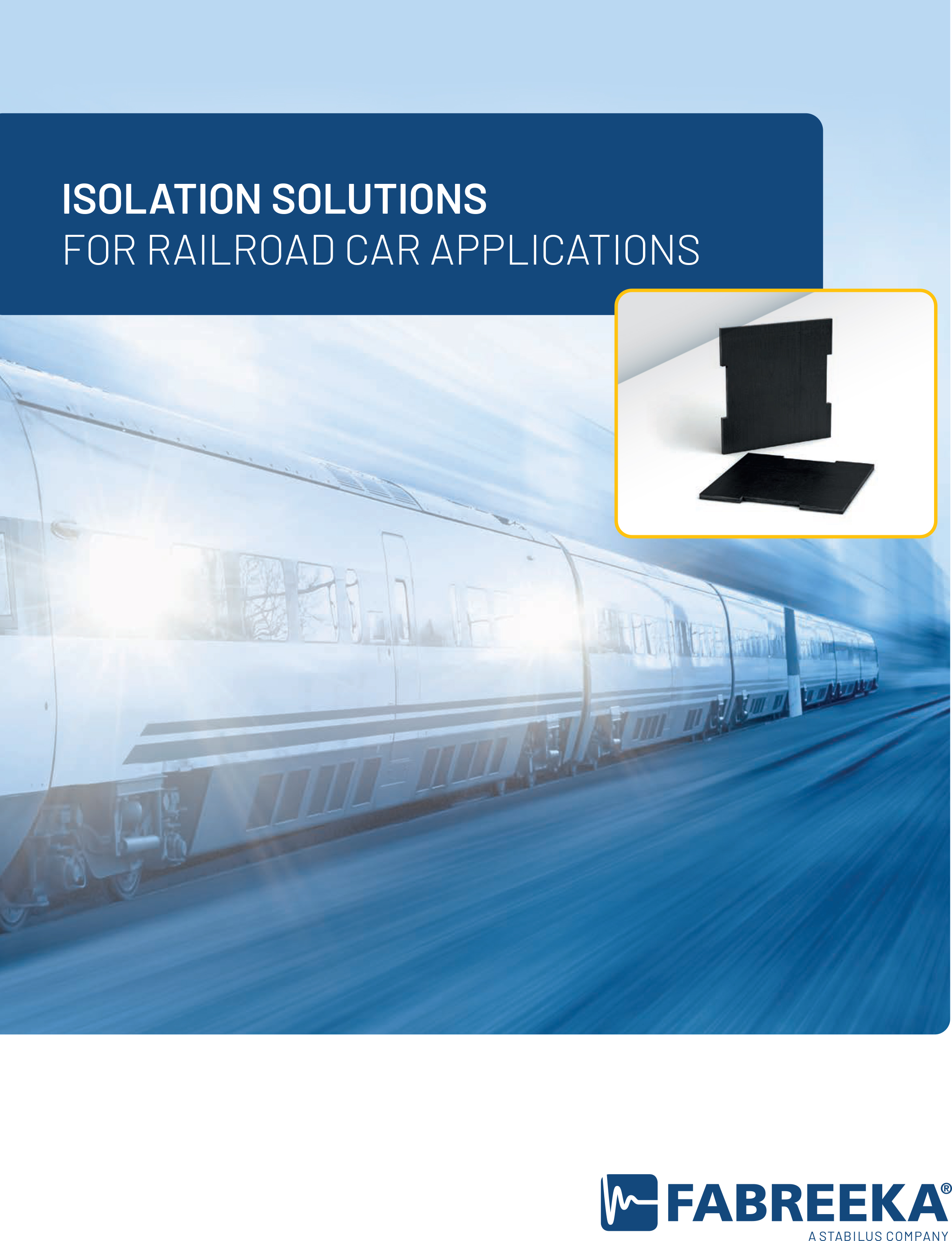 Railcar Isolation Solutions: Learn More, Today!
Unwanted vibration and noise occur when wheel impact shocks transmit through the wheels, axles, journal boxes, equalizers, and springs to the rail truck frame of the railcar. In this
downloadable brochure, you'll learn everything you need to know about mitigating unwanted vibrations and noise with our line of railroad car isolation solutions. From choosing the best
products
for applications to learning how Fabreeka will help you extend the life of critical equipment, our expertise in the industry will help you and your team enhance railcar operations for the future.