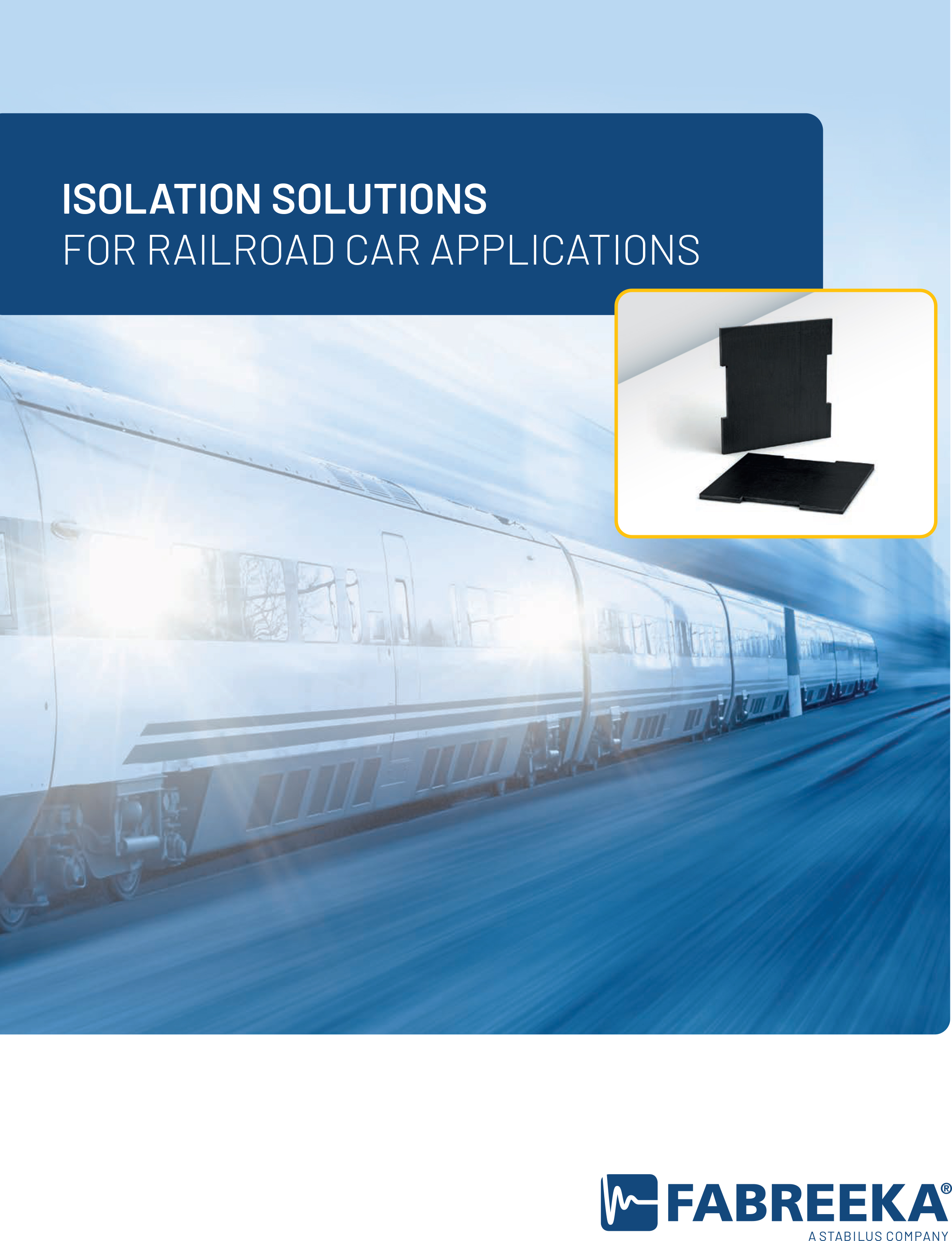 Railcar Isolation Solutions: Learn More, Today!
When it comes to railcars, efficiency and longevity are of major importance for any railroad operation. Keeping passengers satisfied on their treks leads to success along with reliable railcars to get them there. Yet, as railcars race across the tracks, vibration-related complications compromise their longevity and efficacy. If not properly isolated, vibration leads to damage, maintenance delays and uncomfortable travel conditions. Unwanted vibration and noise occur when wheel impact shocks transmit through the wheels, axles, journal boxes, equalizers, and springs to the rail truck frame of the railcar.
To counter this, Fabreeka offers trusted and tested solutions to prolong railcar life, keep passengers comfortable, protect cargo and reduce other complications from untreated vibration. In this downloadable brochure, you'll learn everything you need to know about mitigating unwanted vibrations and noise with our line of railroad car isolation solutions. From choosing the best products for applications to learning how Fabreeka will help you extend the life of critical equipment, our expertise in the industry will help you and your team enhance railcar operations for the future.